Texas Probation Training Academy (TPTA)
The Criminal Justice Center at Sam Houston State University has provided training for adult and juvenile probation personnel for over three decades. The concept of a statewide training academy was developed by several progressive Chief Probation Officers from across the state. Their goal was to provide quality training in the most cost-effective and efficient way. They also agreed that a university setting would lend credibility to the training effort and provide standardization of training curricula.
In 1972, the chiefs proposed the concept to Sam Houston State University, and a relationship was created to deliver probation training. Sam Houston State University has established itself as the leading provider of quality training for probation personnel and serves as a catalyst for interactions among probation departments statewide.
The Academy functions with the advice of an appointed Advisory Council, comprised of juvenile and adult probation directors, President of the Texas Probation Association, the chairs of the Resource Training Officer Teams, and representatives from the Texas Juvenile Justice Division and the Community Justice Assistance Division of the Texas Department of Criminal Justice.
The mission of TPTA is to provide relevant professional skills training to probation officers serving the courts of Texas. Its trainings include:
For more information about the Texas Probation Training Academy (TPTA) at CMIT, contact: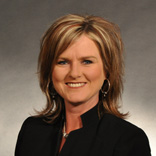 Amanda Wood
Division Director
Texas Probation Training Academy
A-161
(936) 294-1227
awood@shsu.edu
[ More Info ]