3rd Vice-President Nominee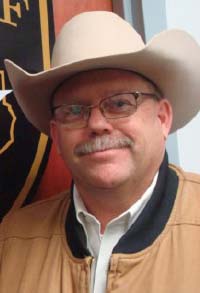 Ricky Armstrong
Captain/Jail Administrator, McLennan County Sheriff's Office
Ricky Armstrong has over 27 years' experience in the field of corrections. He became the McLennan County Jail Administrator in 2015 and is responsible for all aspects of operations, including but not limited to security, classifications and healthcare of inmates.
Ricky holds his Jailer and Peace Officer Master Certifications. He is a charter member of the McLennan County Behavior Health Leadership Team and also sits on the board of McLennan County Reintegration. Ricky has served on the Texas Jail Association Board as a Director for the last two years. He recently received Cenikor Foundation's Community Leader of the Year 2017 award in the Waco area. Ricky is a graduate of the National Jail Command Leadership Academy, Class #26 at Sam Houston State University.
Director Nominees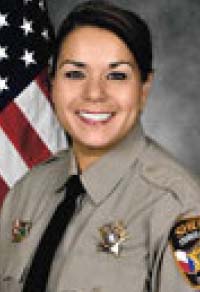 Frances Dembowski
Lieutenant, Travis County Sheriff's Office
Frances Dembowski has been employed with the Travis County Sheriff's Office for over 17 years. She currently holds the rank of Lieutenant. Frances is dual certified and has obtained her Master Jailer and Master Peace Officer Licenses. She has experience working numerous assignments within the jail and courthouse security. Frances is a graduate of the Department of Public Safety's Fitness Institute and is certified as a law enforcement fitness specialist. In addition to various professional development training, Frances has an Associate's Degree in Criminal Justice. Frances has served as a Texas Jail Association board member for the last two years and is currently the TJA Secretary.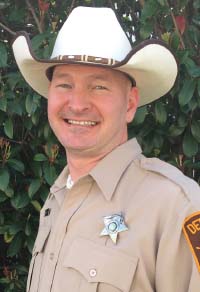 Cody Greinke
Corporal, Guadalupe County Sheriff's Office
Cody Greinke has been with Guadalupe County Jail for nine years. He was promoted to Corporal, acquired his Advanced Jailer License, became a certified Mental Health Officer and a CPR instructor. In addition, Cody has been a leader of the Special Emergency Response Team for six years. Prior to being promoted to Corporal, he was a Gang Investigator.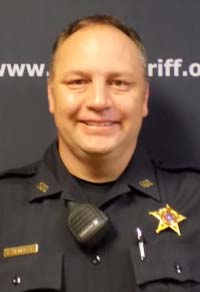 Eric Hensley
Sergeant, Montgomery County Sheriff's Office
Eric Hensley was appointed to the Board of Directors in 2017 and has served on the TJA Training Committee for several years. He is assigned to the Jail Division as a Supervisor with Montgomery County. Eric has dedicated 17 years of service to the Jail Division and is responsible for the daily operation of the jail. He supervises the safety and security of 55 Detention Staff and 1,200 inmates. Eric helped form and populate a Veteran Dorm, consisting of counseling, veteran affairs and re-entry assistance. He also helped implement a plan to promote civilian supervisors in the jail. Eric graduated from the National Jail Leadership Command Academy (NJLCA), Class #10 and returned as a mentor for two NJLCA classes. He assists with the instruction of the Defensive Tactics for Jail School through TEEX. Eric is a veteran of the Unites States Marine Corps with 8 years of honorable service.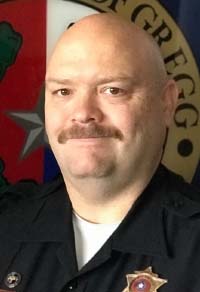 Bill Jennings
Lieutenant, Gregg County Sheriff's Office
Bill Jennings was hired at the Gregg County Sheriff's Office on January 16, 2002. He has advanced through the ranks from Jailer to Lieutenant, and is currently a Facility Administrator for a maximum-security jail, and a low risk security facility. Bill is a Certified Jail Manager through the American Jail Association, a 2013 graduate of the National Jail Leadership Command Academy- Class #12, and a graduate of the Correctional Management Institute of Texas Jail Administration: Management and Operations course. Bill currently holds an Advanced Peace Officer Certificate and a Master Jailers Certificate from TCOLE. Bill has been a member of the Texas Jail Association for over a decade and was appointed to the Board of Directors in 2013. Bill actively promotes continuing education and training for his staff, and has a strong passion and commitment regarding professionalism in the field of corrections.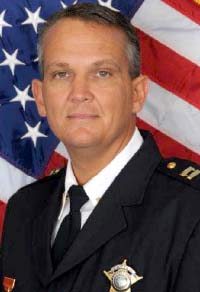 Terry McCraw
Assistant Chief, Collin County Sheriff's Office
Terry McCraw began his law enforcement career at the Collin County Sheriff's Office in 1995 after serving four years in the United States Marine Corps. In 1998, he was promoted to Sergeant and to Lieutenant in 2000. Terry was promoted to the rank of Captain in 2010 and began serving as Assistant Chief Deputy/Jail Administrator in January 2017.
He served two decades on the Detention Response Team and served on the Collin County Veteran's Court/North Texas Regional Veterans Court and Mental Health Manage Counsel Advisory Board. Terry currently holds an Advanced Peace Officer License, Master Jailer License and is certified as a Mental Health Peace Officer.
Terry currently serves as a member of the TJA Membership Committee under the direction of Dan Corbin.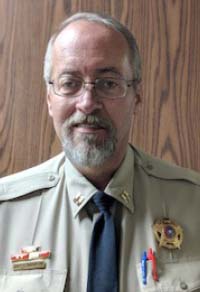 Clifford Robinson
Jail Administrator, Hockley County Sheriff's Office
Clifford Robinson has 22 years of experience as a corrections professional. He began his career in the private sector and rose up through the ranks. Clifford then went to work in a county jail. He is currently the Jail Administrator for the Hockley County Jail and has held that position since August 5, 2011. Clifford strives for excellence within his agency and cooperation with other agencies, daily. He holds true to basic core values of honesty, integrity and dedication. Clifford vows to never forget where he came from. Clifford respectfully asks for your vote as he runs for the position of Director.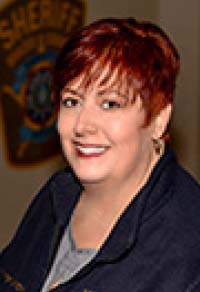 Kit Wright
Sergeant, Brazos County Sheriff's Office
Kit Wright has been with the Brazos County Sheriff's Office since 2007. Her healthcare team oversees the care and treatment for approximately 600 inmates. Kit is a nurse, holds a TCOLE jailers license, is a Mental Health Officer, certified in Veterans MH and carries the CCHP certification. Kit is a strong advocate for training in all areas of corrections. She has worked to provide additional correctional health care training to agencies throughout the state. Kit is a lifetime member of the Texas Jail Association and a TJA Board Member since 2015.
Upon recommendation of the By-Laws Committee, the Texas Jail Association Board of Directors unanimously approved the following changes and hereby present same to the membership for approval:
A. Professional
Personnel working at or in support of a Texas county jail as defined by the Texas Commission on Jail Standards.Professional membership in the association shall consist of sworn, certified, and civilian staff actively employed with any Texas city or county detention facility or lock-up. Professional members would also include retired officers and civilian staff who previously maintained eligibility as a Professional member.
B. Associate
Active or retired law enforcement personnel, including federal, state, and local entities working with or in support of Texas county or city jails. For persons including members of the general public, Government Offices of the State of Texas, organizations who support the mission and goals of Texas Jails, the Texas Jail Association, and who promote the professional advancement in the field of detention services. Associate Members include out of state members.
C. Affiliate
A person interested in the operation and administration of jails as approved by the by the Texas Jail Association.
C.

D.

Business (Non-Voting)

Any business desiring to show support of the Texas Jail Association's efforts and goals.
D.

E.

Lifetime

a. Past Presidents of the Texas Jail Association, those individuals elected to the Association's Hall of Fame, and other honorees as approved by the board.

b. Any Professional member who has elected to purchase a membership equivalent to ten (10) years of the annual dues based on the current fee schedule in one lump sum.

Strikethrough = removal

Underline = new proposed wording